Taco shells are folded or rolled Tortillas, within which you stuff in the filling of your choice – be it minced meat, chicken, beans or other veggies or even Indian masala delicacies, such as paneer and the like. Our Taco shells are made of GM-free cornflour, while Tacos are made from edible vegetable oil and salt.
TRY OUR TACO SHELL RECIPES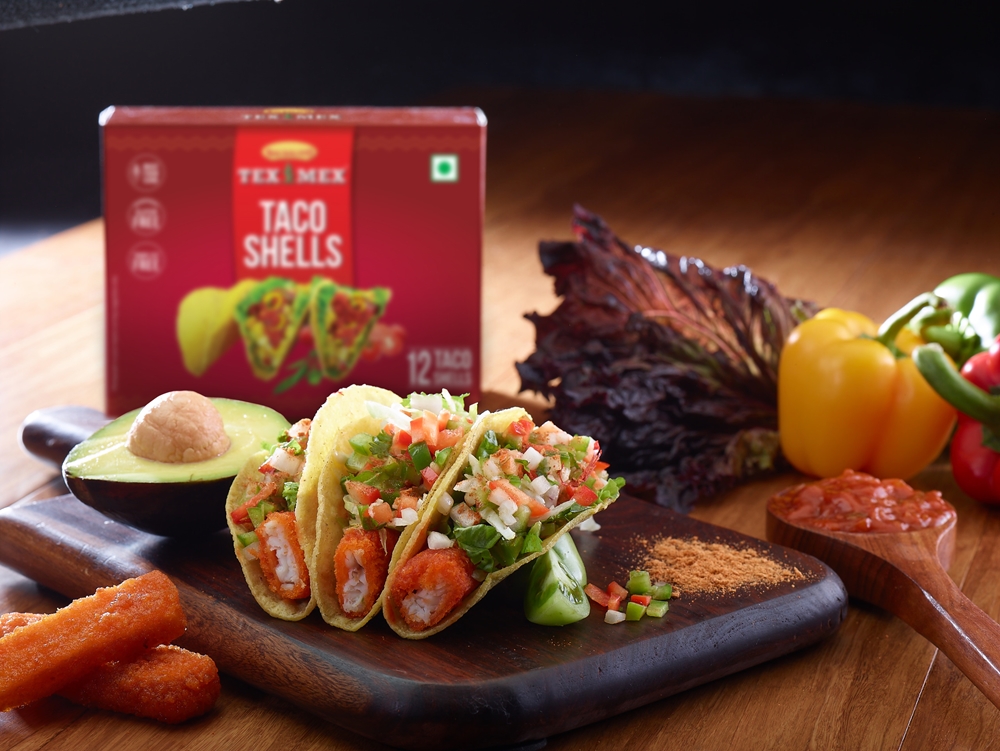 CHILLI FISH TACO
How do you spice up your evening? Go fishing with Tacos. Boneless strips of fish, peppered, garnished and filled within Taco shells make you hungry for another bite.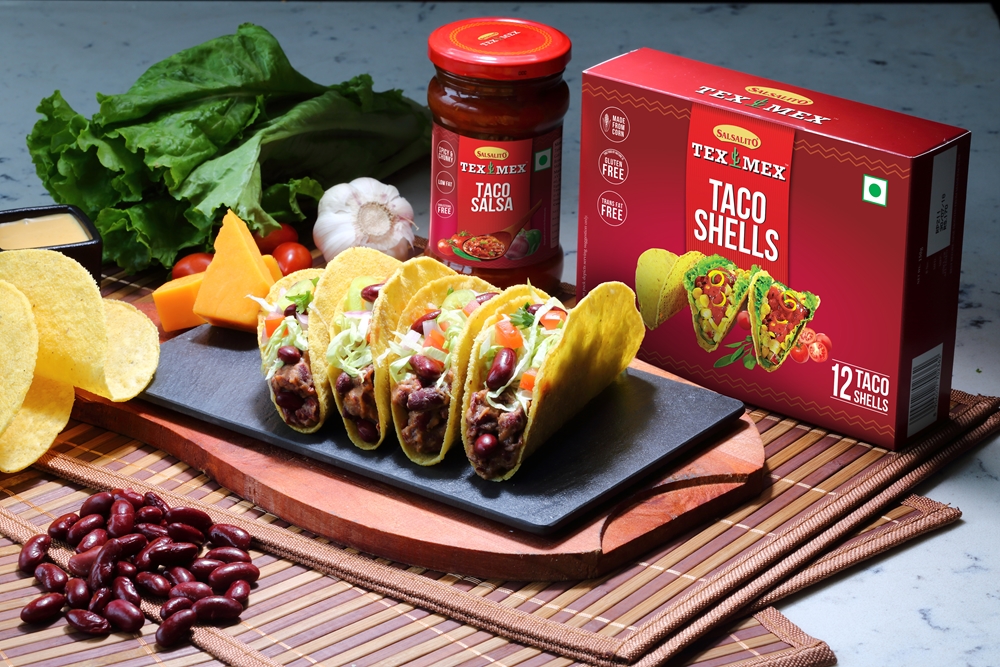 RE

-

FRIED BEAN TACO
Taco shells aren't meant to be empty. Mash up the beans, re-fry them, garnish with choicest veggies and fill the shells for a super-sumptuous bite!