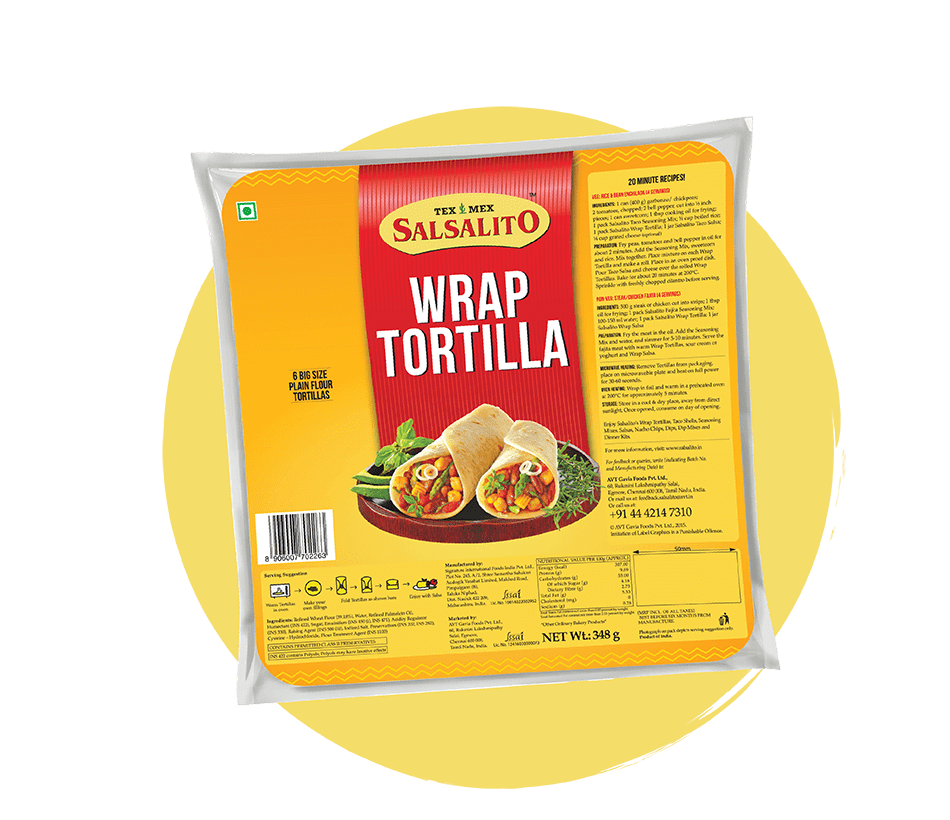 Meaning 'little cake' in Spanish, a Tortilla is essentially unleavened flatbread made from cornflour. Nearly all of Mexican cuisine has Tortilla as its foundation. Wrap Tortillas can also be used to make delectable Indian dishes like chapatis and rolls or even double up as a delicious pizza base.
Salsalito's specially prepared Tortillas are soft and delicious, and under ambient conditions, have a shelf life of 6 months!
TRY OUR WRAP TORTILLA RECIPES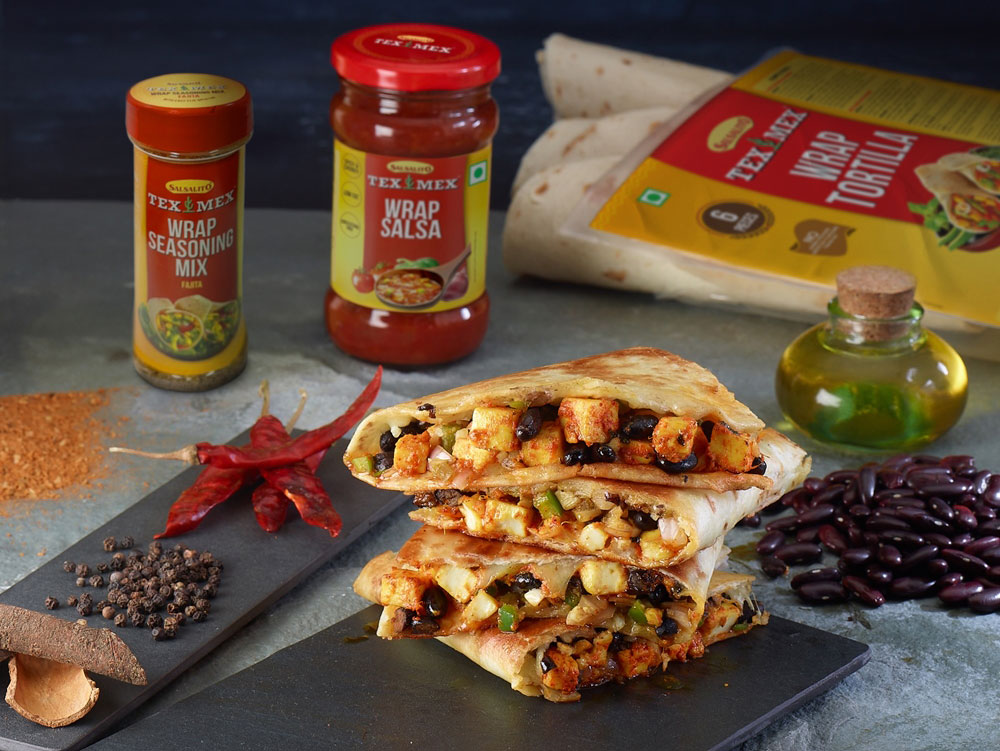 PANEER TIKKA AND BLACK BEAN QUESADILLA
How about some Quesadilla for lunch? Paneer Tikka and healthy black beans make a splendid filling for the wrap tortilla covering. Grill them, slice them and make your afternoon, splendid.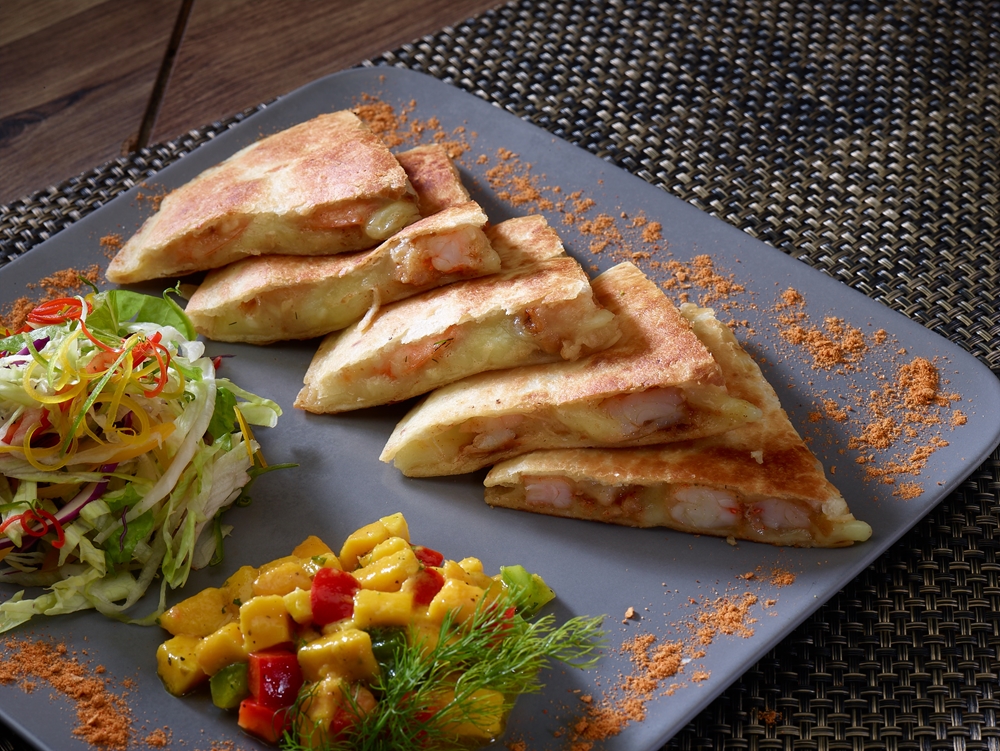 PRAWN & AVOCADO QUESADILLA
Yet another delightful meal that will make for a sumptuous lunch or dinner. Sautéed prawn and a mix of spices, wrapped in a tortilla, cooked to perfection and chopped into wedges make for a wholesome combination. And a terrific bite.